CLIMAITE / Mols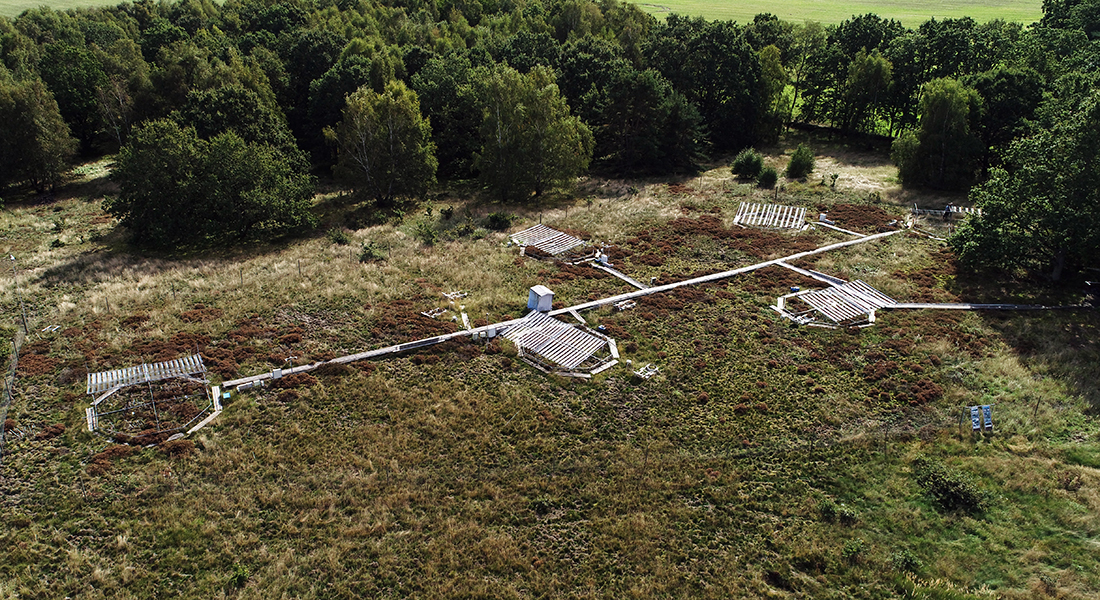 Semi-natural grasslands/heathlands represent an important land use providing important ecosystem services like biodiversity, carbon and nutrient storage/buffering and human recreation. The short vegetation and the co-existence of many different plant and animal species and/or functional types make these ecosystems particularly valuable "model ecosystems", in which key ecosystem processes like species interactions/competition and ecosystem-level biogeochemical cycling may be investigated at relatively detailed spatial scales.
The CLIMAITE/Mols platform is run as one platform with two satellite sites. The CLIMAITE site builds upon the former CLIMAITE experiment (VKR-Centre of Excellence, 2005-2015), where the three major climate change factors CO2, warming and summer drought, were manipulated simultaneously. Since 2016, the new experimental setup provides a response surface across 24 plots (each 7 m2) of three treatment levels of drought (removing up to 66% of ambient precipitation). The greenhouse gas exchange is continuously monitored using ECO2flux automatic chambers.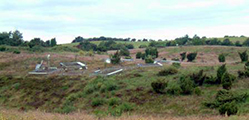 The Mols site consists of nine plots (each 20 m2) subjected to increased temperature or prolonged summer drought with two different retractable curtain types. Treatments have been applied since 1999 and the facility thus provides a unique, long-term data series for manipulation experiments, enabling studies to evaluate climatic effects on ecosystem functioning and processes at scales from seconds to decades. The site has high species diversity.
Movie
What we learned after 8 years of climate manipulations at CLIMAITE
Klaus S Larsen tells about the current experiments at CLIMAITE